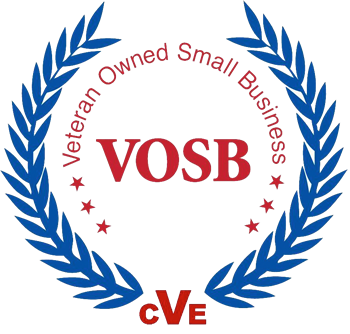 Dennis Hermann & Associates (DHA) was established as a Veteran Owned Small Business in August 2014.  The President/Owner, Dennis Hermann, is an Air Force Vietnam Era veteran, has a B.S. degree in Business Administration and Philosophy/Religion from LaSalle College and a M.S. in Industrial Relations from Virginia Commonwealth University.  He retired from the U.S. Training and Doctrine Command in 2001 where he served for over 15 years as the command Director of Employee and Labor Relations.
After retiring he was hired by GRA, Inc. where he created and managed their Training Institute for 11 years.  Many of the trainers he hired during that period are now available to provide training and consulting services for DHA.  The truth – DHA is a new small company with only a few DHA past performance credentials but with a cadre of seasoned and proven trainers and consultants who can hit the ground running.  No consulting assignment is too difficult.  Our trainers and consultants have a passion for their areas of expertise – proven time and again by highly satisfied customers.
---
---
Business Information
Federal TIN/EIN number – 47-1612589
DUNS Number: 079519410
CAGE Code: 773A4
Virginia State Corporation Commission ID: S5158789
Date activated in GSA System for Awards Management (SAM): August 27, 2014
Business size: Small
Certified under Veterans First Program as a Veteran Owned Small Business
Find our "services" by entering the above DUNS number in the GSA System for Awards Management (SAM).

Payment Information
Payment terms – Net 30-days. Late payments subject to Prompt Payment Act provisions.
Electronic Payments by either ACH or Fed-Wire can be made to Dennis Hermann & Associates, LLC.
EFT Information: Langley Federal Credit Union, P.O. Box 120128, Newport News, VA 23612-0128.
Payment by check: Dennis Hermann & Associates, 9 Chichester Avenue, Hampton, VA 23669-2411.
We accept Government credit card payments.

---
Our Bench Strength
The experience of our trainers and consultants are the strength of our company. While working for GRA, many of them worked under the supervision of Dennis Hermann. Prior to DHA being established and certified by SAM to provide services to Federal clients, they provided services to more than 75 Federal agencies and organizations. See below.
African Development Foundation
Agriculture

Animal and Plant Health Inspection Svc
Food and Nutrition Service
Foreign Agriculture Service
Forest Service
National Finance Center
Natural Resources Conservation Service
Office of Inspector General
Rural Development
and others

Architect of the Capitol
Broadcasting Board of Governors
Capitol Police
Commerce

Census
Economic Development Administration
International Trade Administration
National Oceanic and Atmospheric Admin

Comptroller of the Currency
Congressional Budget Office
Consumer Product Safety Commission
Corporation for National and Community Svc
DC Pretrial Services Agency
Defense

Defense Finance and Accounting Service
Defense Logistics Agency
Distribution Centers
Language Institute
National Guard
Pentagon
US Air Force Academy
US Army including NGB in several states
US Marine Corp
US Navy
and others

Education
Energy
Environmental Protection Agency
Equal Employment Opportunity Commission

Farm Credit Administration

Federal Aviation Administration
Federal Communication Commission
Federal Deposit Insurance Corporation
Federal Elections Commission
Federal Executive Association
Federal Labor Relations Authority
Federal Maritime Commission
Federal Reserve Bank
Federal Retirement Thrift Investment Board
Food and Drug Administration
Forest Service
Government Accountability Office
General Services Administration
Health and Human Services

Social Security Administration

Homeland Security

Bureau of Citizenship and Immigration
US Coast Guard
Federal Emergency Management Admin Immigration and Customs Enforcement
National Cyber Security Division
Transportation Security Administration
and others
Interior

Bureau of Indian Affairs
Bureau of Reclamation
Bureau of Land Management
Fish and Wildlife Service
Mineral Management Service
and others

International Trade Commission
Labor

Occupational Safety and Health Admin
Pension Welfare and Benefits
Women's Bureau

Library of Congress
National Credit Union Administration
National Endowment for the Humanities
National Gallery of Art
National Institute for Science and Technology
National Science Foundation
National Transportation Safety Board
Naval Air Warfare Center
Naval Surface Warfare Center
Office of Navajo and Hopi Indian Relocation
Office of Personnel Management
Overseas Private Investment Corp
Postal Service

Office of the Inspector General

Railroad Retirement Board
Smithsonian Institution
Social Security Administration
The Presidio Trust
Transportation

Federal Aviation Administration
Federal Highway Administration
Federal Motor Carrier Safety Admin
Office of the Inspector General
Office of the Secretary
Pipeline and Hazardous Safety Admin

Treasury

Bureau of the Public Debt
Internal Revenue Service
US Mint
Trouble Assets

US Courts
Veterans Affairs

VA Medical Centers
and others

State and Local:

Department of Justice –Public Defenders Office
City of Alexandria
---